...that I'd hoped to be, but shit happens. Most of that shit is summed up pretty easily:
The GRE's were a bitch
There's not a library anywhere that's seriously hiring and paying anyone at all
I never did master knotting my hair with a pencil
Until reading an article on the relevancy of books in 2013, I didn't even consider why I had wanted to go into library science. I don't just love reading books. I enjoy browsing stacks of books, holding a book in my hand, flipping the pages, falling in love, and then sharing this magic with someone else. So, when this article suggested several ways to keep books alive in an increasingly digital age, I couldn't help but take the author's advice to heart. If we want to keep books alive than we have to read them and promote them.
For my first book of 2013 we have: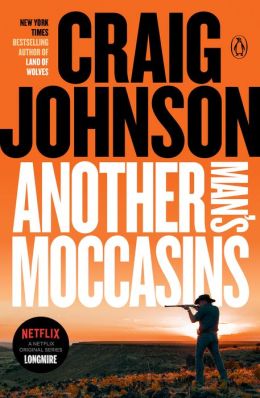 This is the fourth Walt Longmire book that I've read. It's not the best series, but it's entertaining and different from what I'm used to. The sheriff, Longmire, is your typical modern cowboy: a bit of a luddite who loves his daughter, his job, and his hat. His best friend, Henry Standing Bear, is an Indian (word choice intended) who lives on the local reservation and helps Longmire solve the local murder mysteries when he's not too busy running his bar. In this book, the reader flip-flops between today and the late 60's as a current murder in Wyoming coincides with a part of Longmire's past that he wrongly assumed was left behind in Vietnam.